Royal Grammar School -
Physics Laboratory KS5
​
We refurbished an existing science laboratory and changed the use of the room to KS5 physics. Our brief was to keep, refurbish and reinvigorate the existing Iroko tops whilst changing all other components in the room to give a contemporary but still traditional aesthetic. We supplied new sub-frames and storage units throughout and re-positioned the gas and power supplies to suit the new layout. We decorated throughout, installed a new suspended ceiling with LED lighting and layed new vinyl flooring.
Kingston Grammar School –
The Hattersley Room
We were tasked with re-designing the existing Conference / Governors / Exam room into a more functional multi-use room. This included the supply and installation of a bespoke beverage unit, a glass fronted tall display unit and 4 large drop-leaf tables which could then be used as a boardroom table measuring 6000mm x 1500mm. We also supplied ergonomically styled, fully adjustable chairs.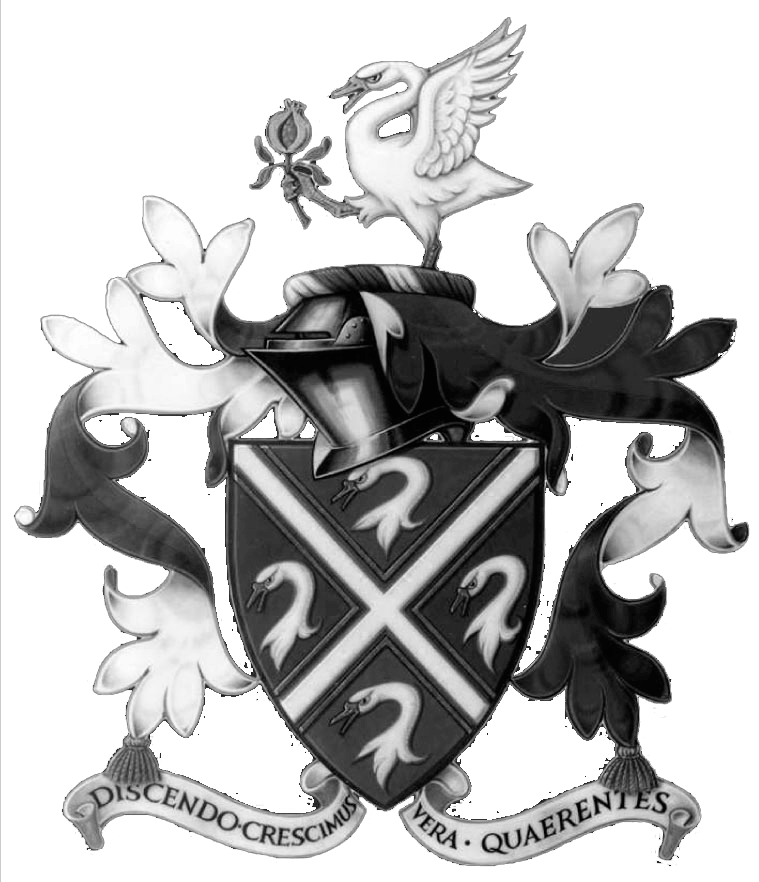 Kingston Grammar School
– Classrooms x3
We refurbished three classrooms (2x geography, 1x general teaching). In each classroom we designed, manufactured and built a teaching and storage wall which included the provision for a large screen television and full length teaching white boards. We designed an individual 'lunar' table for each student and a and complementary Teacher's Workstation made from white CDF (Compact Density Fibreboard), which is a new material in the manufacture of educational furniture. In all classrooms we installed new carpet, decorated throughout and fitted clear 60 minute fireproof vision panels between the classrooms and adjoining corridor.
Dr Challoner's High School
– Art Department Relocation
We relocated the Art Department classrooms to a new area within the school. To accommodate the space required we employed the services of a structural engineer who specified the removal of existing internal walls and services to create the required teaching spaces. We then designed, manufactured and installed new furniture throughout in 16mm white speckled Trespa and white MDF. We supplied and installed 3 x 750mm fire clay sinks with shared clay trap to each classroom. We fitted Forbo black Seagrass vinyl flooring throughout.
St Albans High School For Girls
- Science Laboratory
We refurbished an existing science laboratory to create an environment for both practical and conventional learning. To ensure that all students were forward facing we installed long island style workbenches. We were also asked to incorporate storage cupboards under the students workbenches. The carcasses were finished in Pear with Capri blue doors. We re-designed an existing prep room between 2 biology laboratories to incorporate specific storage solutions requested by the technical staff. To complement the adjacent laboratories the carcasses were manufactured in Pear but with Mamba green doors.
Abbot's Hill School
– Year 7 Common Room
We updated the existing year 7 common room to create a modern, practical and comfortable environment. We widened the entrance doorway and fitted a new external door with vision panel, installed a new suspended ceiling with LED lighting and integral heating / cooling. We decorated throughout and fitted Durafloor Storm carpet. Individual lockers with light grey carcasses and black doors were installed along one of the internal walls. Perimeter staggered seating upholstered in a mix of Camira Synergy Hook and Hemp Ashworth fabrics created a contemporary, relaxing space. We also installed storage units for musical instruments and hockey / lacrosse sticks and a laptop charging unit.
Stoke High School – Reception Area
We were asked to re-design the main school reception area to create a welcoming area for staff, students and visitors alike. We designed and built a large two person reception counter conforming to DDA requirements and supplied a range of visitor seating which complements the school colours. We removed a brick wall and steel shutter between the reception and adjoining office and replaced it with a fully glazed, full height screen. We fitted a new suspended ceiling with LED lighting throughout as well as new carpet and decorations.
Aylesbury Grammar School
–
Computer Studies Classroom CS2
We were asked to supply and fit new student and teacher workstations to accommodate the current computer studies curriculum and robotics. We designed the worktops to be extra deep to facilitate the extra individual space required for robotics.