Our Featured Projects
We have selected some of our favourite projects from our recent work. Ranging from laboratories, specialist teaching spaces and communal areas they exemplify the broad scope of our work.
Beaconsfield High School
–
Dining Hall
Beaconsfield High School wanted to vastly improve the student dining experience by refurbishing their existing canteen. The school's senior leadership team wanted to create a restaurant feel to the space rather than a canteen/refectory style approach.
It was also imperative that the flow of students into the canteen was improved and that the number of students the canteen could cater for was increased to 350.
Cliff Park
Academy
-
Science Laboratories
Following the successful refurbishment of two laboratories in 2019, we were asked to return and complete a further two. We completed a full rip-out before installing new flooring, suspended ceiling with energy efficient lighting and full classroom funriture and storage solutions. The class desks had all services supplied to them via a concealed central unit.
The Eastwood Academy -
Science Laboratories & Teaching Rooms
​
This large turnkey project refurbished 2 teaching rooms, 2 laboratories and a technician's room. The laboratories teachers' islands incorporated student seating. All rooms featured a distinctive wall matching the school colours. Storage cupboards featured locking doors for extra security.
A new fume cupboard and dedicated storage was created for technicians.
​
Dr Challoner's High School
– Art Department Relocation
We relocated the Art Department classrooms to a new area within the school. To accommodate the space required we employed the services of a structural engineer who specified the removal of existing internal walls and services to create the required teaching spaces. We then designed, manufactured and installed new furniture throughout in 16mm white speckled Trespa and white MDF. We supplied and installed 3 x 750mm fire clay sinks with shared clay trap to each classroom. We fitted Forbo black Seagrass vinyl flooring throughout.
Beaconsfield High School Toilets -
Phase 1
​
Two toilet facilities were completely updated. We cladded all walls in a smooth finish for easy cleaning, replaced flooring and installed all new sanitary ware and sinks. The units were fully integrated and featured touches toilet flush and sink taps for improved hygiene
Beaconsfield High School Toilets
–
Phase 2
Following the Phase 1 toilet upgrades, we refurbished a further eight toilets providing access for students, staff and disabled facilities.
They were further enhanced by the provision of shelving and decorative planting in distinctive coloured crates.
Aylesbury Grammar School -
Professor William Mead Library
​
We took an old science laboratory and adjoining offices and transformed them into a light and airy library and learning space. We used white Kraft oak with 40mm shelves for the book storage units and Tiepolo walnut for the student desks. The librarians desk was also created using Tiepolo walnut complete with a 'floating' 20mm acrylic shelf and logo fascia.
Southend High School For Boys -
Library
​
During the Summer of 2015 we converted the Hitchcock library into 2 science laboratories. The library was housed temporarily whilst a new building was constructed. We were asked to design and install furniture to the new library, classrooms and offices within this purpose built space.
We added to and matched the existing library furniture to avoid waste and unnecessary cost.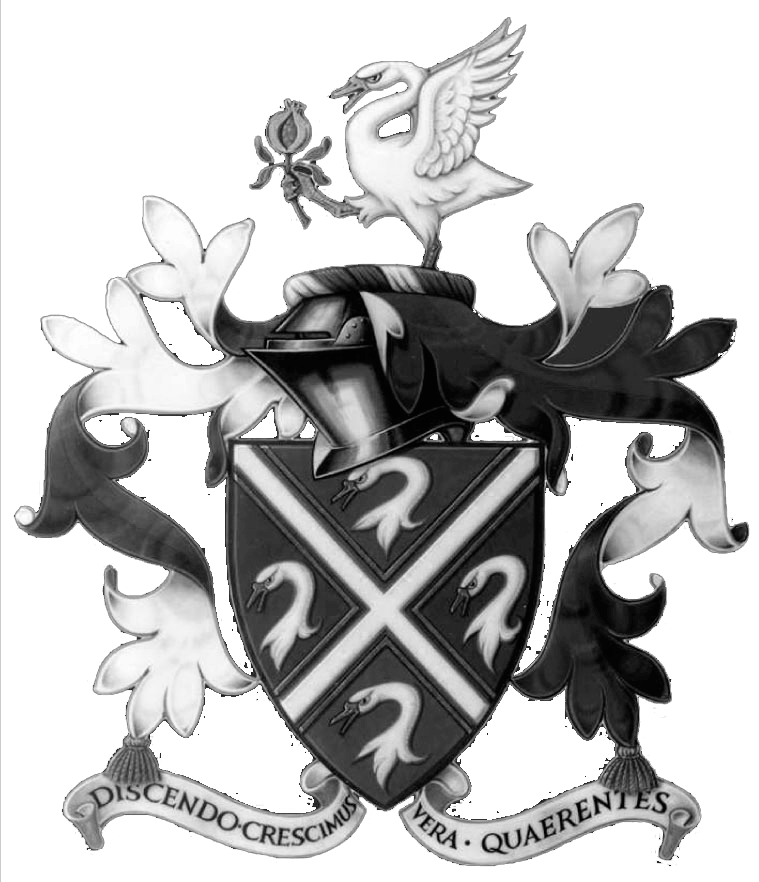 Kingston Grammar School
– Classrooms x3
We refurbished three classrooms (2x geography, 1x general teaching). In each classroom we designed, manufactured and built a teaching and storage wall which included the provision for a large screen television and full length teaching white boards. We designed an individual 'lunar' table for each student and a and complementary Teacher's Workstation made from white CDF (Compact Density Fibreboard), which is a new material in the manufacture of educational furniture. In all classrooms we installed new carpet, decorated throughout and fitted clear 60 minute fireproof vision panels between the classrooms and adjoining corridor.
Dr Challoner's High School
– Science Laboratory & KS5 Laboratory
Having relocated the art department during Summer 2017, we were commissioned to turn the old art rooms into a large science laboratory and smaller KS5 learning space. The project involved structural works, new walls and ceilings throughout and an HVAC system. We installed Forbo Black Seagrass flooring and white furniture to both rooms. We fitted Velstone Silver Dust worktops to the main laboratory and white CDF worktops to the KS5 room. We introduced a splash of colour with green Hille pepperpot stools.
Downside Primary School -
Computer Room
We designed and created island and perimeter work stations in an iMac suite. This included an acoustic wall to prevent noise transfer and all colours, materials and finishes were carefully selected to complement the Apple inspired teaching space.
Stone Lodge Academy
– Food Technology Classroom
We were asked to update and fully refurbish an existing food technology classroom, improving the layout and flow to aid teaching in this school which caters for pupils with learning difficulties. This included the provision of an adjustable height cooking station and sink.
We created bespoke island units to integrate ovens and counter mounted gas and electric hobs. All worktops were Velstone and under counter units finished in a bespoke red colour at the request of the school.
Princes Risborough School - Sixth Form
Room
We undertook a conversion of an old gym into a 6th Form centre and LRC. A specialist lighting engineer was consulted to ensure the best lighting of a very large space whilst keeping aesthetics as a priority. Different learning areas were created including an integrated 'pod' for individual tuition or group meetings.
Mandeville School -

Reception Pod
We created a stand alone 'pod' within a very large reception area allowing for private meetings with parents and students. The free standing acoustic circular meeting pod allowed for complete privacy within a public space with a striking design.