St Albans High School for Girls -
Biology Laboratory
We refurbished an existing science laboratory to create an environment for both practical and conventional learning. To ensure that all students were forward facing we installed long island style workbenches. We were also asked to incorporate storage cupboards under the students workbenches. The carcasses were finished in Pear with Capri blue doors.
Aylesbury Grammar School -
Professor William Mead Library
​
We took an old science laboratory and adjoining offices and transformed them into a light and airy library and learning space. We used white Kraft oak with 40mm shelves for the book storage units and Tiepolo walnut for the student desks. The librarians desk was also created using Tiepolo walnut complete with a 'floating' 20mm acrylic shelf and logo fascia.
Tring School - Media Studies
We incorporated structural pillars into our room design which enables all students a line of sight to newly installed TV monitors, an essential component of delivering this subject effectively. The desks were designed to maximise the number of desktop computers within the designated space.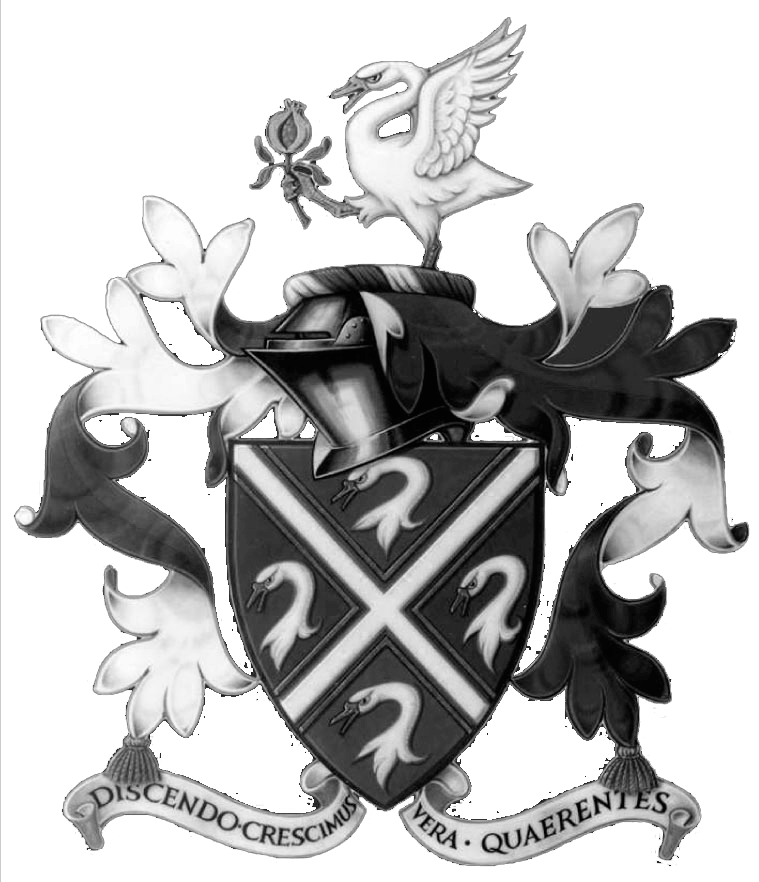 Swanbourne House School -
Sports Bag Storage
We designed, manufactured and installed open-fronted sports bag storage units. Each aperture was specifically sized for the Swanbourne House School sports bag. The units were manufactured from 1.5 mm mild steel sheet, all exposed edges were dutch folded to remove the sharp edges. The units were supplied with adjustable levelling feet and powder coated in RAL 5019 Capri blue.
St Louis Catholic Primary School -
Offices and Specialist Storage
This was a 2 stage project. Initially to supply, design and install bespoke desking and storage solutions to the Bursar's and Headteachers offices. Thereafter we were asked to design and install four areas of storage wall for theatrical production, musical instruments and props.
Bottisham Village College -
Science Laboratories and Prep Room
We were asked to create 2 general science laboratories with defined areas for both practical and conventional teaching. Each room has air conditioning, air handling and CO2 monitoring, all contained within a newly created ceiling void above an LED lit 600mm ceiling grid. We also installed a new technicians preparation room with storage wall and fume cupboard.
Aylesbury Grammar School -
Sixth Form Learning Centre
To accommodate an increasing 6th form student body, we transformed the old school library into a 6th form study centre, created an additional study centre in a redundant locker storage area and added seating and tables in a common room. The school also added an external seating area. The finished project created individual seating for in excess of 400 students.
Bottisham Village College - Classrooms
We were awarded the contract to supply and install classroom furniture and accessories to sixteen newly refurbished classrooms. We supplied UK manufactured, fully welded tables and the industry acknowledged EM series chair.
Aylesbury Grammar School -
Physics Laboratories
The last two physics laboratories were refurbished during the Summer of 2016. This included the creation of a new room - we took a smaller space and extended it by removing a wall leading to a storage area resulting in a purpose built physics laboratory in excess of 100 m2. The final room was then transformed to give all five physics laboratories the same look and feel.
Aylesbury Grammar School -
Sixth Form Common Room
Our brief was to re-model the existing space to create a modern coffee shop environment whilst increasing the number of seats available. The existing servery was moved to create the additional space required. New external doors and a queuing area were installed.